The Blog
Our mission is to conduct effective advocacy for public policies that encourage the discovery of important, new medicines for patients by biopharmaceutical research companies. To accomplish this mission, we are dedicated to achieving these goals in Washington, D.C. and across the country.
Nicole Longo
In comments submitted to CMS, PhRMA outlined key concerns with the guidance and the underlying policy and recommendations to mitigate the harm of the price setting scheme.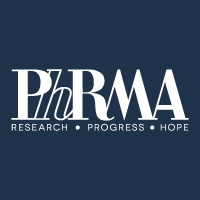 Priscilla VanderVeer
Health plans are increasingly using deductibles and coinsurance to shift more of the cost of care to chronically ill patients taking brand medicines. As data from IQVIA show, this alarming trend is especially burdensome for patients with cancer, who pay nearly 10X more on average per year for their medicines when they face deductibles and coinsurance versus patients with only fixed copays.
Nicole Longo
It would be a mistake if Congress continued to overlook the critically important need to fix the 340B Drug Pricing Program to ensure it is making medicines more affordable for low-income and other vulnerable patients.
Viewing {showCount} of {count} results